Bring your furry friend along with you to eat at one of these top area restaurants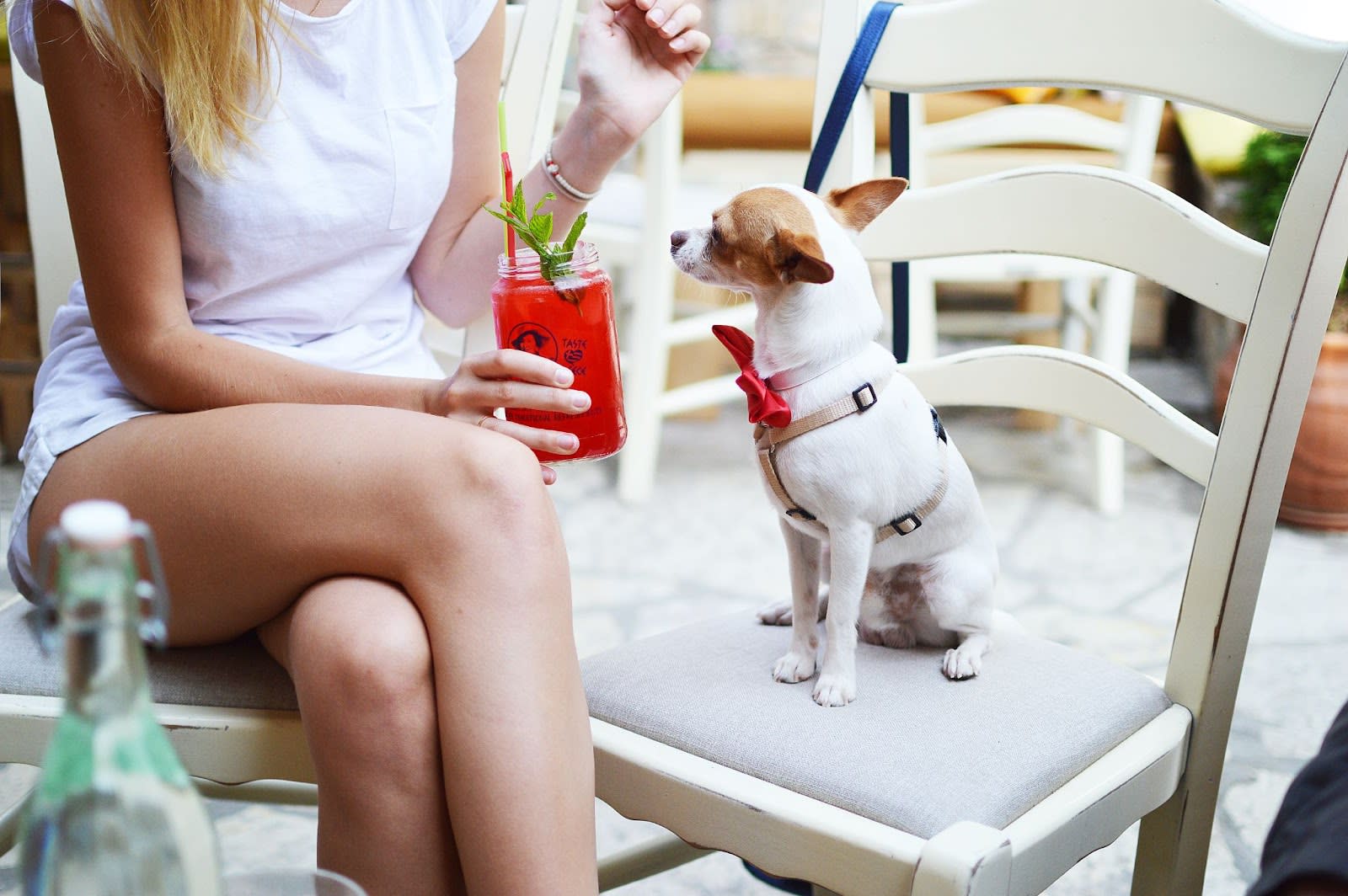 Some of the
best restaurants in the Desert
offer the ideal atmosphere for you and your four-legged friend to enjoy together.
Terri Munselle
, who has lived in the Greater Palm Springs area for over 24 years, shares her
top recommendations for pet-friendly restaurants in the Desert.
1.
Wilma & Frieda's Cafe - Palm Desert
Wilma & Frieda's cafe serves delicious comfort food in a relaxed environment. They are located near the Palms to Pines Shopping Center off Highway 111. Their Palm Desert location is open daily for breakfast and lunch from 8 am until 2 pm. If you're coming for brunch, you will want to try their signature griddle meatloaf and eggs or the Mark's short rib eggs benedict with house-made hollandaise. If you prefer sweeter dishes, order the churro waffle or the blackberry custard French toast. For lunch, they have burgers, salads, melts, and sandwiches such as the grilled chicken and sundried tomato sandwich and the house-roasted turkey. You'll love sitting outside on the patio with your dog as you enjoy each of these delicious options.
2.
RD RNNR - La Quinta
Located near Old Town La Quinta, RD RNNR serves delicious food and drinks by attentive and caring staff. You and your furry friend can sit outside on the patio as you enjoy the food and the atmosphere. They use only farm-to-table ingredients in all of their plates and cocktails. This is one reason why their menu changes by the season. They hope this rotation allows them to always bring you the best and freshest options. They are open daily from 11 am until 9 pm. On Fridays and Saturdays, they stay open until 9:30 pm. Check out their Happy Hour deals offered daily between 2:30 pm and 5:30 pm.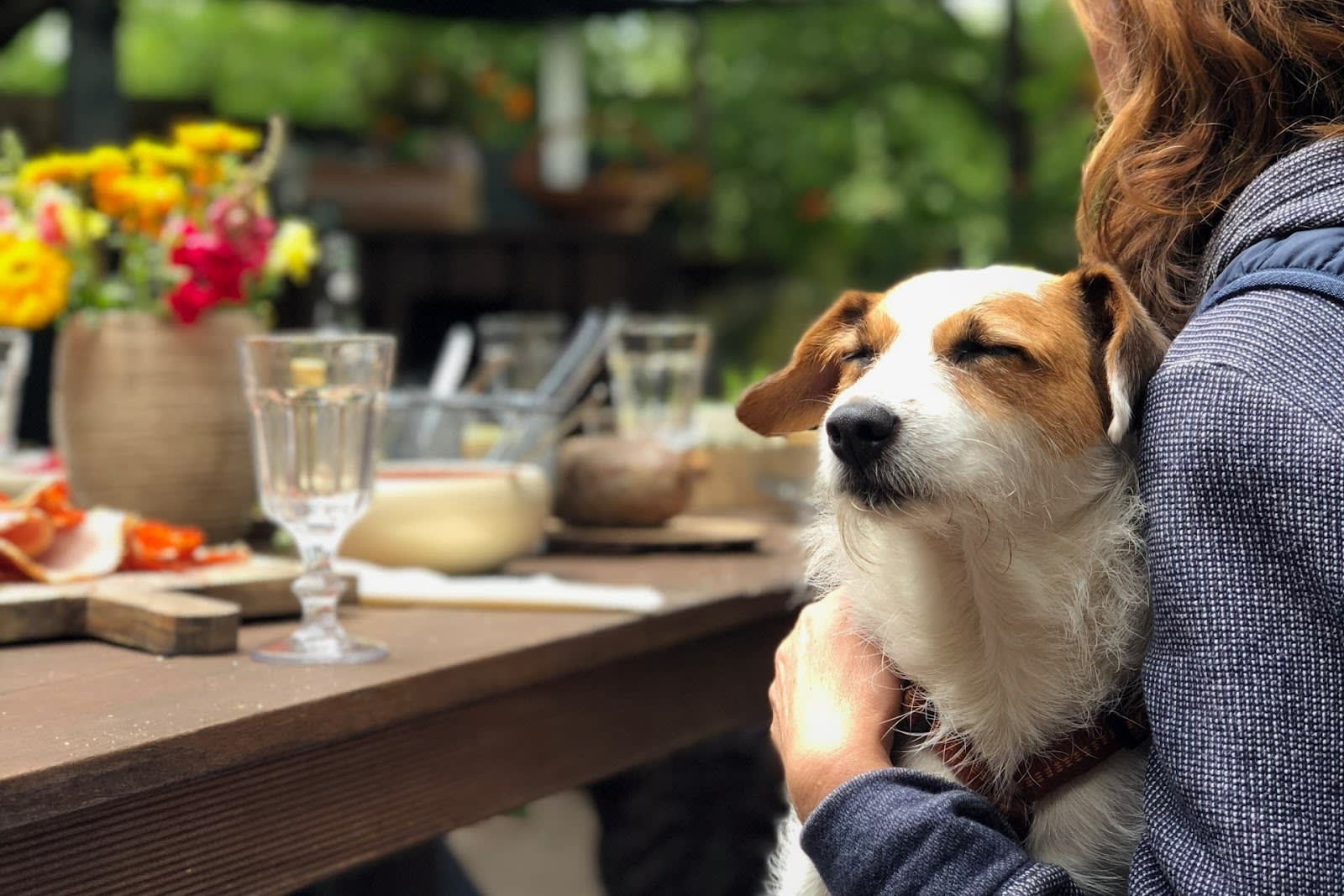 3. Kitchen 86 + Bar - Palm Desert
Kitchen 86 + Bar serves excellent wood-fired pizzas and draft beers in their indoor dining room and outdoor lounge. Patrons love relaxing with friends around one of their outdoor gas-powered fire pits or pulling up to the bar to order a delicious handmade cocktail. The food is modern and
eclectic and made using only local organic ingredients. They regularly schedule performances featuring live musical acts or stand-up comedians and are open daily from 9:30am until 1 am.
4.
Waldo Ristorante - Palm Desert
Waldo Ristorante is a destination for anyone who's seeking a truly authentic Italian culinary experience. The restaurant's founder, Waldo Cesoni, hoped to create a space where he could pay homage to some of the great Italian-American restaurants from the mid-20th century. Italian restaurants in New York during this time period were characterized by delicious food served in elegant settings inside an environment that was unpretentious. This is a good summation of what you'll experience when you dine at Waldo Ristorante. The patio is a great place to relax and unwind with your pets. It's also the only area in the restaurant where you can enjoy happy hour deals, served every day between 4 pm and 5:30 pm.
5.
The Pink Cabana - Indian Wells
Located at the Sands Hotel and Spa, Pink Cabana serves delicious food made with Mediterranean and Moroccan influences. Popular dishes include the King Salmon, the Alaskan Halibut, and the Local Mushroom Tagliatelle. They also serve delicious breakfasts such as the chorizo shakshuka with farm eggs and piquillo pepper and the Cabana benedict with bearnaise sauce. The Pink Cabana is open daily for breakfast, lunch, and dinner. They usually close in between meals to prepare for the rest of the day, so check ahead of time to make sure they are open when you're planning to come by.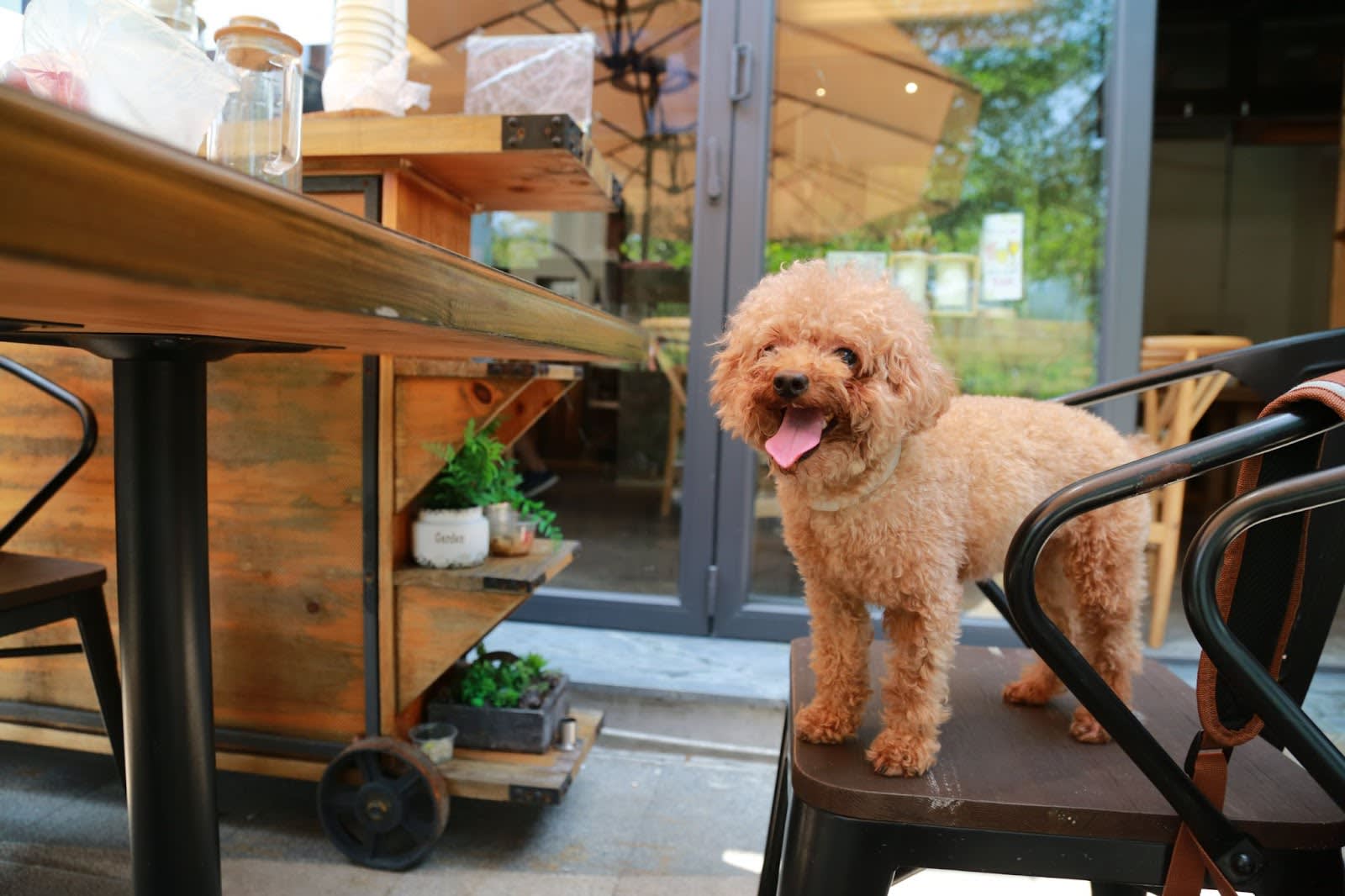 6. Eureka! - Indian Wells
Eureka serves delicious burgers and craft beer in a comfortable environment in Indian Wells, just off Highway 111. Guests love the Mac N' Cheese Balls and the Truffle Cheese Fries that serve as the perfect opening to a delicious meal. From there, you'll want to try one of their Angus burgers, such as the Double Smash with parmesan-crusted brioche and garlic aioli. If burgers don't sound good, perhaps you'll enjoy the chicken sandwich or the classic fish and chips. Eureka opens daily at 11 am, and they remain open late. They close at 11 pm most nights, but the party keeps going until midnight on Thursdays and until 1 am on Fridays and Saturdays. You can enjoy half-off wine specials along with other "Hoppy Hour" deals daily between 3 pm and 6 pm.
7.
The Fix on El Paseo - Palm Desert
Come by The Fix on El Paseo to grab a pastry and a cup of coffee. They also serve several delicious options for breakfast and lunch and are open daily at 8 am. On Mondays and Tuesdays, they shut down at 3 pm, but they stay open until 9 pm every other day of the week.
When it comes time for you to begin searching for Southern California
Desert homes
for you and your furry friend, reach out to The Munselle Group. For 24 years,
Terri Munselle
has specialized in Palm Desert Luxury Real Estate and the Greater Palm Springs area, which also encompasses Palm Springs, Rancho Mirage, La Quinta and Indian Wells.