7 Types of Luxury Properties You'll Find in Palm Desert
Keep an eye out for these types of properties as you shop for Palm Desert luxury real estate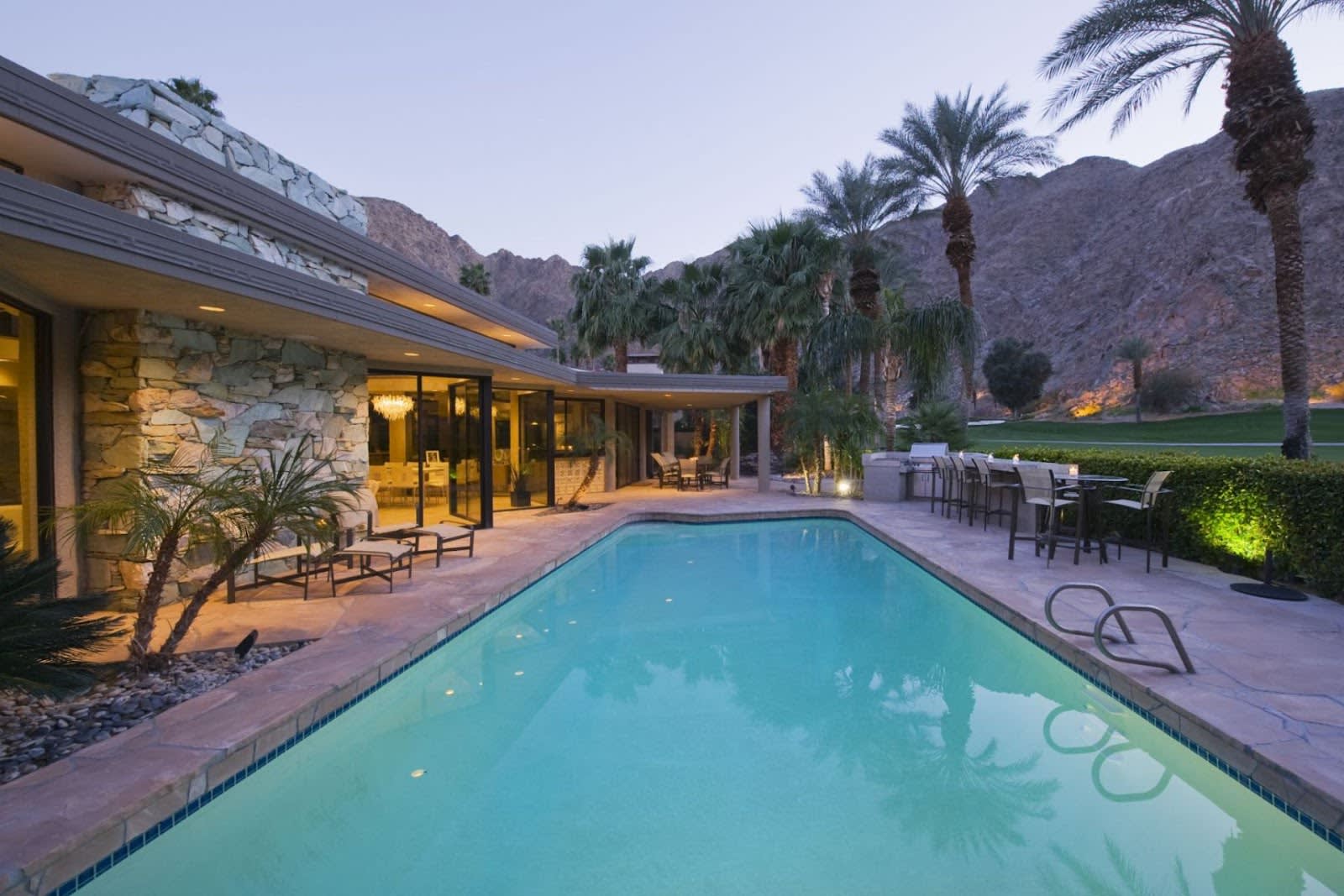 Are you planning to begin shopping for Palm Desert luxury real estate? If so, you'll want to have a good understanding of what actually constitutes a luxury property. Despite what you may have heard, there's more to a luxury home than simply being priced in the top five to ten percent of the market. Luxury homes must also reside in the best locations and have certain features and amenities that you won't find in more common homes.
As you shop for luxury properties in Palm Desert or in one of the five towns around Palm Desert, it's likely that you'll see one (or more) of these types of houses represented in what's available on the market. You can use this information about the most common types of Palm Desert luxury real estate to narrow down your options and decide which home is the best fit for you.
Country clubs
Palm Desert is home to some of the finest country clubs in the entire Country, so it's no surprise that many luxury homeowners choose to purchase a home in their favorite country club. Living in a country club offers easy access to world-class golf courses along with other amenities such as fitness centers, tennis courts, swimming pools, spas and terrific onsite restaurants. You'll enjoy building a sense of community and camaraderie with fellow country club members as you interact at special events and participate in various clubs and organizations together. Popular country clubs in Palm Desert include,
Indian Ridge Country Club
, and
Ironwood Country Club
,
The Reserve Club
,
Bighorn Golf Club
and
Palm Valley Country Club
.
Living in a luxury condo is a great choice for someone who wants to enjoy world-class amenities and beautiful living space without having to keep up with the same amount of maintenance that's often required when you live in a single-family home. Many of the Country Clubs have condos and/or single family homes.
If you're thinking about purchasing a luxury condo, it's always a good idea to learn about any policies or restrictions the condo association places on homeowners. You'll also want to develop a good understanding of what responsibilities you will have to maintain your unit and what tasks the property management company will perform. If you want to purchase a condo with a view, consider condos that provide breathtaking views of the nearby desert and mountains or one with golf course views.
.
Single-family homes in gated communities
Many families prefer to purchase homes in private gated communities that allow them greater privacy and seclusion from the outside world. These homes are normally easy to maintain and come with all of the amenities that you would expect from a typical luxury property. You'll find different lot and property sizes available to match your unique preferences. Many homes have private pools and beautiful desert landscaping to go with spacious yards and high-end finishes. As you consider various neighborhoods, take your time to learn about any shared neighborhood amenities that all homeowners can access. You'll also want to ask questions about what life in the community is like and about how active the local HOA is. In escrow, you'll receive all the HOA rule, financials etc….for your approval.
Interested in
luxury real estate in Palm Desert, CA
? You can count on Terri Munselle/The Munselle Group to help you find and purchase it. Terri not only specializes in Palm Desert luxury real estate, but she is also an expert in the real estate market in the five main towns around Palm Desert. She understands buyers' unique concerns when shopping for these types of properties, and she works hard to ensure she fully educates you on the process and adequately prepares you for each step along the way. She would love to partner with you when you are ready to find a home in Palm Desert or the surrounding area.