One of the best features in many modern Rancho Mirage homes is a fully stocked outdoor kitchen. These spaces allow you to enjoy the beautiful weather as you prepare meals for family and friends. Perhaps you're interested in putting a new outdoor kitchen in your current home, or maybe you're able to find a home that already has an outdoor kitchen, and you're wondering if there's anything you can do to upgrade the space. As you read this article, you'll learn more about outdoor kitchens and how to get the most out of yours.
1. An outdoor kitchen can make your home worth more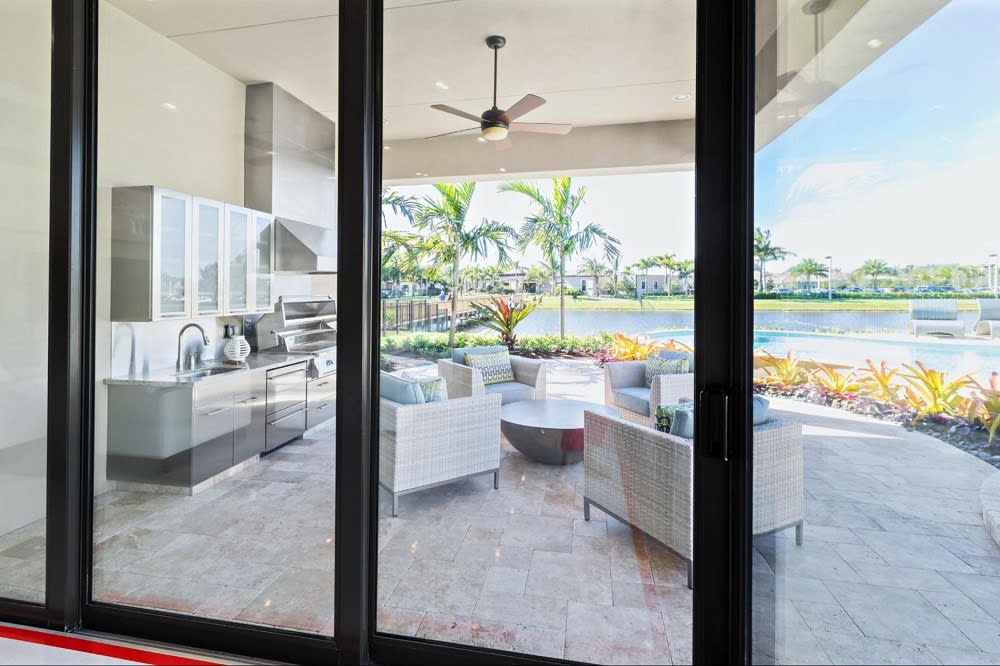 Outdoor kitchens can help increase the value of your home. You aren't the only person shopping for Rancho Mirage homes interested in finding a property with expanded outdoor space. You can expect to receive value from the money you invest in your outdoor kitchen, both in terms of how you're able to use the outdoor kitchen while you occupy the property as well as how the outdoor kitchen may help you make money when you sell your home later down the road.
2. Setting up an outdoor kitchen isn't as challenging as you may think
The number one rule when setting up an outdoor kitchen is that you want to keep it close to your home's existing patio. You don't want to have to walk a long distance back and forth between your indoor and outdoor kitchens. Keeping the outdoor kitchen close to your home's interior will also visually expand your home's living space. A major design feature of modern homes is indoor and outdoor living spaces that seamlessly blend together.

Once you choose a location for your outdoor kitchen, the grill is one of the first things you'll want to think about. After choosing a place for your grill, you can design the rest of the kitchen. You'll want to have a sink, plenty of storage space, and countertops where you can set food before you place it on the grill and after it's done cooking. Don't forget to add sufficient light so that you can use the kitchen even after the sun goes down. If you want to take your kitchen a step further, perhaps you choose to include a fridge, a pizza oven, or even a built-in TV.

As you put together your outdoor kitchen, you'll want to keep in mind basic design principles. This will ensure that you're setting up your kitchen in the most functional and aesthetically pleasing possible.
3. Your kitchen will be exposed to the elements
This is the greatest difference between an indoor and an outdoor kitchen. The materials that you use really aren't all that different. You must figure out how to prepare your kitchen for the beating that it can take from extreme temperatures. Make sure you choose the best materials to use in your kitchen and keep durability at the front of your mind when you're putting together your space. You want to incorporate surfaces and components that are easy to clean and maintain. Choose surfaces that won't be especially resistant to corrosion, and make sure that the flooring you choose for your kitchen can withstand grease stains and high temperatures.
4. You may use your outdoor and indoor kitchens together
Some of the meals you make in your outdoor kitchen may not be meals that are fully cooked outside. You may prepare part of the meal outdoors while someone else is working in the kitchen inside at the same time. Knowing this leads you to think about how the two spaces could be used together. What's the traffic pattern like going back and forth between your indoor and the outdoor kitchen? How do they complement each other? What elements are most important for finishing a meal that is only present in the indoor kitchen? These are all important questions to ask as you're putting together your new outdoor kitchen.
5. Plan your outdoor kitchen along with your entire outdoor living area
Perhaps you have heard about how popular open-concept living spaces are in homes today. Most people want a home where the dining room, kitchen, and living room blend seamlessly together rather than being separated and sectioned off from each other. Your outdoor living space should be the same way. Don't just think about your outdoor kitchen when you are building your space. Think about how the outdoor kitchen will blend together with other key outdoor areas.
6. Don't forget about water and electric
This must factor into your choice of where you'll put your kitchen and how you'll set it up. Without the ability to run electricity and water to your kitchen appliances, you won't be able to get anything done. If you're uncomfortable with doing the plumbing or electrical work yourself, talk with a professional about the best way to proceed. You may want to consider using a propane tank or hooking up a natural gas line to power your grill or stovetop. Most backyard grills utilize propane, and your built-in grill doesn't have to be any different if you don't want it to be.
Terri Munselle
loves spending time outside, and she's passionate about helping her clients find spaces where they can do the same. Whether you're looking for a home with an outdoor kitchen or simply hoping to find a home with a large outdoor living space, Terri has the experience and the knowledge to help you purchase the home of your dreams. Reach out to Terri when you're ready to begin the process of shopping for Rancho Mirage homes.